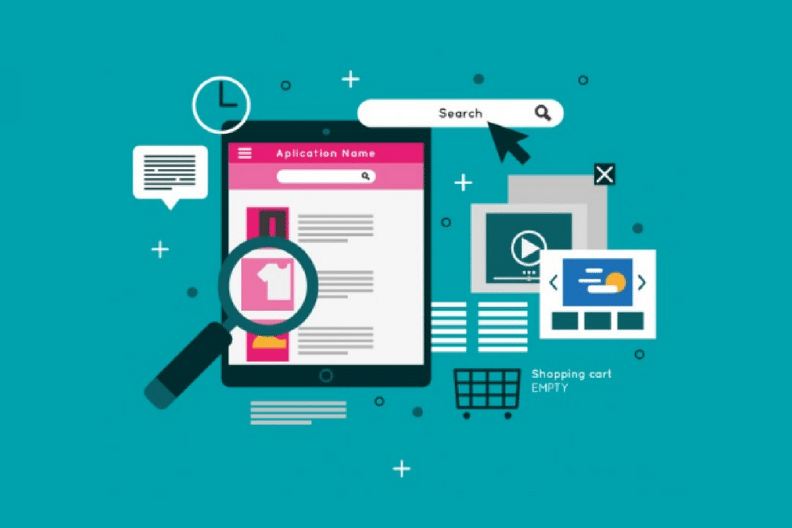 Whether your e-commerce site is minimalistic or elaborate, there are simple design principles you must consider when building and enhancing your store. Ready to optimize your e-commerce store? Continuing on our series of top UX hacks to boost e-commerce Here are some more UX hacks that can help.
Visible, Easy to See "Add to Cart" Button
Just like shopping in a physical store, customers have grown familiar with having a shopping cart on e-commerce websites, especially those who buy more than one item at a time. This allows users to transact all their items once, eliminating the redundancy of paying for items one at a time. Which is why a customer might leave your e-commerce website if they can't locate that "add to cart" button.  Place it in a familiar location on your website, usually beside a product's image.
Easy Product Search through Autocomplete Suggestions
Those who shop in e-commerce websites know just how convenient it is to get autocomplete suggestions when searching for a product. Search autocomplete suggestions allows for a more accurate search by eliminating misspellings and by narrowing down searches in suggested categories. You can go beyond providing suggestions in plain text and provide a richer user experience. There are websites that provide search autocomplete suggestions in photos, leading customers not just to what they might be looking for, but also to popular products related to their search query. With 82% of the top-grossing e-commerce sites using this feature, putting a search autocomplete feature on your e-commerce site is definitely something that you should do.
Implement Search Filters
Just like autocomplete suggestions, search filters help your customers find the product they want faster, which can make for faster transactions and less abandonment. Search filters, when done right, can also help minimize product returns, especially those concerning wrong product specifications. Let your website's search filters add value to your customers' journey by sticking with these principles:
Put filters beside search results, without interrupting or redirecting them away from the product results;

Identify the most relevant filters and show these filters first;

Provide easy toggle of filters;

Place visual cues that let the user know their chosen filters are applied should easily be identifiable;
Accessibility Across All Devices
Customers today aren't just shopping online on their laptops and computers at home. As the use of mobile internet become more widespread, more and more customers are browsing the internet with smartphones and tablets, making mobile compatibility an important aspect of web design. In fact, 40% of adults in the UK start their online shopping journey on mobile devices and finish on another device. This is why it's important to maintain a pleasing user experience, regardless of your customers' preferred browsing device. You must:
Pay close attention to the mobile compatibility of your website;

Make your email newsletters mobile-friendly;

Keep the fonts readable and images that can adjust according to device size;

Implement key functions such as call-to-action buttons and filters, which remain working and easily accessible;
Social Media Integration
Don't miss out on the opportunity of your products getting shared on social media. Just like shopping in a physical store, some shoppers would like to get their friends' take on what they are about to purchase. Provide an easy way for your customers to share it with a friend by adding social media share icons on product pages. Social media integration is also an opportunity for you to advertise at no additional cost. Let your shoppers spread the word about your products and services.